One Team. Multiple Strengths.
Ironstone is privileged to have the best coaches and staff around. Among them you will find national level athletes, health professionals, and career coaches – but most importantly you'll find caring, passionate, approachable individuals that can help you reach your fitness goals. Read more about our coaching team below to find out more.
Jenn spent the past 5 years in Vancouver BC as a Personal Trainer and a Gymnastics Coach as well as Apprenticing at Studeo 55 CrossFit. She is a big part of the CrossFit community and always encourages people to not take themselves too seriously and to have fun. Since moving back to Nova Scotia Jenn has continued Personal Training and coaching CrossFit classes at a local gym. Jenn has always been an avid exercise enthusiast with a passion for health and wellness and was introduced to CrossFit in 2008 and has not looked back since. What Jenn likes best about CrossFit is its ability to improve both mental and physical strength and that it can programmed for all ages and fitness levels. When Jenn isn't at the gym she can be found hanging out with her daughter, experimenting in the kitchen or being active outside.
Kat is a former varsity hockey and rugby player and is currently working towards a Masters Degree in Nutrition at Mount Saint Vincent University. Kat was introduced to the sport of CrossFit in 2013 as a way to supplement her athletic training and dove in head first to the world of functional fitness. Kat enjoys photography, adventuring outdoors, and taking her cat Piper for walks.
Lisa is one of the best Registered Massage Therapists in Halifax with specialty certifications in sports massage, cupping massage, and Graston. Lisa has a long athletic history in track, volleyball, equestrian and Rugby, now playing for Halifax Rugby Football Club in Div 1 Senior Women and the Nova Scotia Keltics. Lisa found CrossFit through Rugby off-season training and quickly realized huge improvements in her speed, power and endurance on the field. Lisa is our resident mobility expert and certified through Rocktape to do fascial movement taping for performance and injury. She is currently in training to become a paramedic!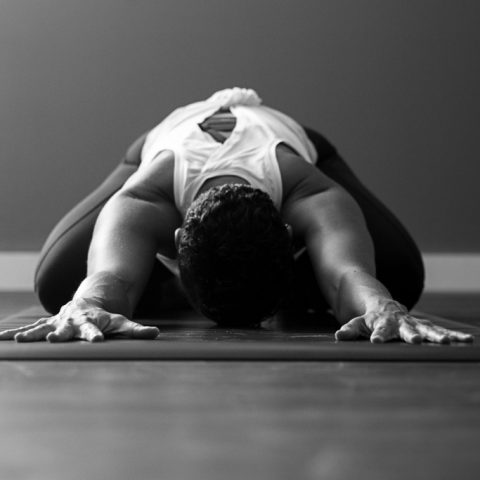 Nikki is a full time Yoga Teacher currently working out of 4 studios in the HRM. With well over 1000 hours of teaching to her credit she brings a wealth of knowledge and experience to her classes as well as a love for bringing Yoga to as many different people, communities and bodies as possible. An injury sustained to her neck and back early in her career and a long recovery and rehabilitation opened her eyes to the importance of diversifying her physical practice. Though she is an advocate of Yoga having a place in everyone's daily health and fitness regime, she is also passionate about variety, and always being open to challenging the mind and body to trying new things whether it be on or off the mat. She loves the ocean and can often be found on it, in it or at least somewhere near it. She's an avid reader, daydreamer and storyteller, evident in the recent realization of her first published fictional novel.
Mike Hamson
Can Fit Pro Personal Training Specialist
TPI Golf Fitness Coach
Mike is a strength and conditioning coach with over 6 years of experience. He has coached people of all different types from first time gym goers all the way to elite athletes. While playing with the national rugby team Mike was able to train under some of the best strength coaches in the country which is what sparked his passion for all things gym. If you are looking for something a little different than the Crossfit classes, whether it's coaching or programming, Mike is your guy. Outside of the gym you will most likely find him reading a book, drinking delicious coffee, or drinking good whiskey…maybe all three at once.
Tessa is a 200 Hour RYT who has trained under Nikki Martin and Leslie Bishop (Novi Yoga, Halifax, NS). Tessa is also a Clinical Social Worker (MSW) who specializes in evidence-based psychotherapies for PTSD and emotion regulation. Tessa's clinical training in Cognitive Behavioural Therapy, which incorporates emotion theory and mindfulness, comes through in her yoga teaching, where she carefully invites students to notice their internal experiences and practice present moment awareness. Outside of teaching and practicing yoga, Tessa is most likely listening to music, spending time with family and friends or walking her dog, Roxy.
Rebecca has always had an interest in health and fitness but it wasn't until she was exposed to CrossFit that she found her true passion. After watching the athletes competing in the 2013 CrossFit Games, she knew she had to give it a try for herself. Rebecca has been a part of the Ironstone Community since August 2015 and has loved every minute of her Crossfit journey here. The constant challenge and supportive environment had her hooked from day one. After experiencing how rewarding training in CrossFit can be, she decided to pursue coaching in order to expand her knowledge in the world of functional fitness and to help bring that same feeling of accomplishment and community to others. Rebecca holds a BSc in Physics and works full-time as a Data Analyst. When she isn't at work or the gym, you can likely find her drinking coffee, spending time with friends and family or making pancakes
Scott is a full time Physiotherapist at Young Kempt Physiotherapy in North End Halifax. His practice has a strong manual therapy focus centered around the correction of faulty movement patterns. Professionally, CrossFit was a "too good to be true" natural fit for Scott as the core values and philosophy of CrossFit Inc. blend so naturally with those of a Physiotherapist. Scott enjoys applying his knowledge as a primary health care provider to help Ironstone members become better athletes and well rounded humans, as well as applying his knowledge gained as a CrossFit trainer to help his patients move better and reach their rehabilitative goals. Ironstone has given Scott a competitive outlet as well as a new social community which was also missing once he stepped away from competitive team sports.
Jacob moved to Halifax 10 years ago and began weightlifting about five years later. He has served on the Nova Scotia Weightlifting Association's Board for the last 4 years. He loves teaching people to lift heavier and heavier things safely and for a long time. Jacob is going to be a lawyer in a few years, and he has a background in ancient philosophy. In his spare time he hikes with his dog, Lou, and does a little grappling.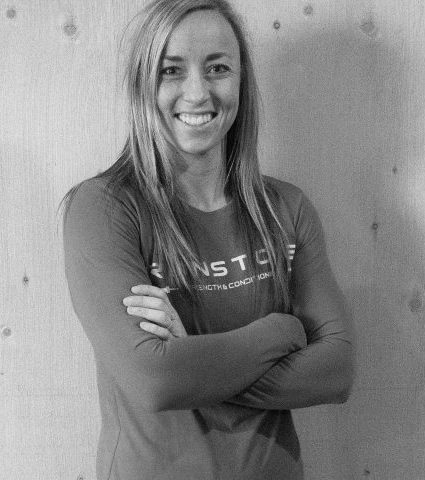 After graduating university and well past her competitive dance years, Danielle attempted her first CrossFit class and was captivated right away. She fell in love with the constantly varied, high intensity workouts that CrossFit continually offers. After a couple years of daily CrossFit, Danielle made the transition to train at a more competitive level for regionals to compete on a team. Additionally, she thoroughly enjoys Olympic weightlifting, and has competed at the provincial level and qualified at a National level previously. As a coach, Danielle enjoys working with all individuals to help them meet their personal goals and ensure they are practicing CrossFit in the safest manner possible. Watching people grow and develop into better athletes daily continually motivates her to be the best coach and athlete possible.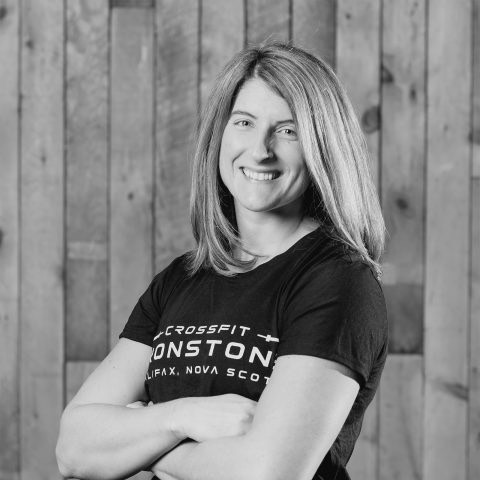 Tiffany Dicks is a full-time orthopedic physiotherapist and part-time Coach at CFIS. In the past Tiffany played various sports such as soccer, volleyball and downhill skiing but more recently focused on long distance running while attending Dalhousie University.  Tiffany believes that the communal aspect of CrossFit is why it's so effective because it allows us to play, work hard, achieve goals and alleviate stress in a supportive community.  All workouts are modifiable to be safe, fun and challenging for any individual regardless of their fitness or skill level.  Tiffany takes pride in being a four-time Canada East Regional athlete and always looks forward to competitions around the Maritime Provinces.  When not training she can be found enjoying weekends home in Cape Breton or spending quality time with friends here in Halifax.
Courtney is our admin assistant supreme! She found CrossFit after being involved in team sports such as rugby and competitive cheerleading growing up feeling unfulfilled and unchallenged as she transitioned to fitness. After seeing the documentary and completing the foundations course at Ironstone Courtney felt more confident under a barbell and is now super excited to make CrossFit a huge part of her daily activity. She loves the variety in the workouts and the energy levels the community brings to each class.
In her role as admin Courtney is a great person to talk to if you have questions about your membership or products we offer. Behind the desk you'll find her color coding schedules, cheering on classes, and making sure the club is clean and organized, all while munching on snacks. When she is not at Ironstone you can find her on a trail with her dog Looch, or fishing off the coast of Mabou Harbour, Cape Breton. Come say hi when you arrive, she would love to hear how your day is going!
Patrick A Horsman, CD, MSc
Patrick is a Personnel Selection Officer in the Canadian Forces and member of the part-time faculty at Saint Mary's University. Patrick is also an experienced athlete as a long-time competitive basketball player, swimmer, and runner. Patrick realized the value of CrossFit after starting and seeing rapid regeneration of strength and function in joints injured during his long history of sports and military service. He loves putting his fitness to work outside the gym, adventuring, and trying new things. Patrick is also an avid golfer, hobby carpenter, and geek. Don't get him started talking about science.
Jens was born and raised in Copenhagen, Denmark, but recently moved to Halifax in November 2013. He holds a B.A in Business Computing & Business Administration and MSc in Finance and Strategic Management. Jens has worked in the field of financial and performance management for 7 years, living in Denmark, Brazil and the United States. He is currently employed as a private consulting Financial Officer. Jens is a former elite tennis player and swimmer in Denmark, and is a Obstacle Course Racing (e.g. Spartan Race) addict.  You don't want to challenge him to a race (or maybe you do).
The Right Coach for You
Interested in booking a personal training session  or performance coaching? Find out more