Our Schedule
This schedule is a live look at today's classes and is linked directly to our registration system. If a class was cancelled or our hours have changed it will show here. Use the arrows to check different dates or select the calendar to pick a specific day.
You can Enroll in the class directly from this calendar or click the button below to see our full schedule through the member's portal. If you have not done CrossFit before be sure to check our getting started page for more information on what classes you can try out.
CrossFit is a Core Strength & Conditioning program designed expose participants to a very broad and inclusive fitness protocol. Strength training, weightlifting, conditioning, gymnastics, kettlebell and many other disciplines are combined in a constantly varied high intensity protocol which focuses on promoting increased work capacity through functional movement. If you want to get in the best overall shape of your life, this is the class for you.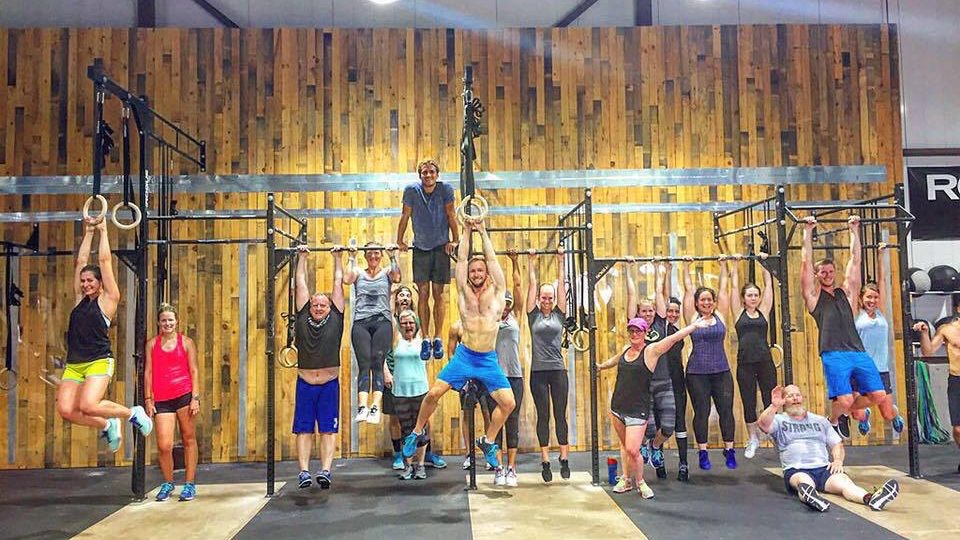 Community is our Free weekly bootcamp style class on Saturday Mornings. This class is typically very large and energetic, but is accessible to a full range of fitness levels since each person decides how hard they want to push things. Expect a combination of bodyweight exercises, conditioning, and low skill weighted movements with kettlebells and medicine balls. Bring your towel – this one is a sweat fest!
This class is a guided practice designed to increase range of motion, improve positioning, become more stable, flexible, and increase tissue quality. Learning how to perform routine maintenance will limit injury risk and decrease nagging pain which you may have been living with for years. Expect a combination of active release and trigger point work, stretching, and rehabilitative exercises.
The Olympic Sport of Weightlifting is the Snatch, Clean & Jerk. These two competition lifts create one of the greatest expressions of human strength and power. It also happens that Weightlifting is an excellent fitness activity for those who are always striving to grow and improve. Participation in Weightlifting class requires the completion of foundations classes or a baseline exposure to the olympic lifts through experience elsewhere or personal training with us.
This class is targeted towards our retirement or near-retirement population looking to regain lost strength and function to improve quality of life as they age. Rebuild strength, increase stamina, improve mobility and functional range of motion. There is no age restriction on this program and it is open to ALL activity levels including those who have been inactive for a period of time.
Open Gym is uncoached access to our space and equipment. We offer all day open gym at Ironstone during our hours of operation, with the only caveat that space and equipment priority goes to scheduled classes. If you want to do a bit of extra work or your technique or skills or if you follow your own competitive programming Open Gym is the way to go about it.
Endurance
Returning Soon! Endurance class uses a skill-based approach to improving aerobic capacity through the practice of monostructural movements such as running, rowing, and swimming. During different seasons we will dedicate time to improvements in different domains by using an interval based approach to increase volume and efficiency. The result will be improved cardiorespiratory endurance which carries over to everyday fitness or reinforces your abilities in one of the primary domains.
It's time to get in the best shape of your life