This 45 Min Focused Intensity Interval (FIIT) class is perfect for anyone who wants an efficient, effective dose of fitness. We balance high intensity power intervals with timed strength intervals and long, slow endurance intervals. You control the intensity of this well rounded functional fitness class perfect for any experience level.
Do you love strength training or want to do more of it but you miss the comradery and motivation of a group environment? Want to get stronger, faster and follow a scientifically structured strength and conditioning program? Squats, Deadlifts, Presses, weightlifting and tons of accessory work are in store.
Ironstone is a registered CrossFit affiliate. If you've heard of CrossFit before you probably know about the benefits of constantly varied, high intensity, functional fitness. If you haven't, Ironstone can show you how you can get in the best shape of your life in a supportive environment that pushes you (gently) to be your best.
Challenging Group Fitness
We have the right class to help you meet your goals.
News & Knowledge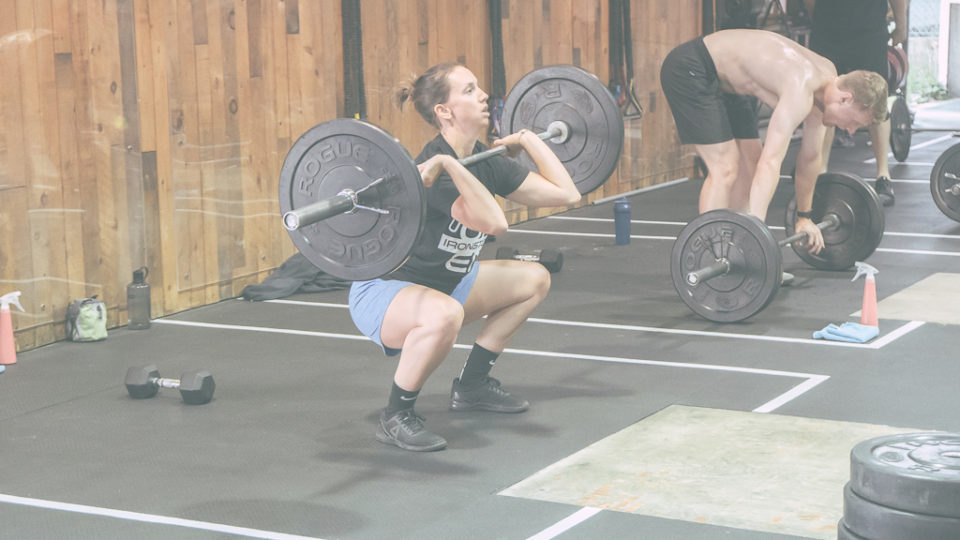 We have had to make several temporary changes to operations at Ironstone in response to Public Health Authority orders and the financial impact of an extended closure.
Is eating an apple the same as eating a donut? If we're only looking at macronutrient content, some might say yest. However, there is so much more to consider than just the total number of carbs in each item of food.
Watch the virtual presentation given by Patrick presenting a theoretical model integrating the various elements of fitness.